M
Who really knows which were the best books of the year? I know the ones I loved. But when I looked around the various media, opinions differed hugely. So I thought it would be far more interesting to hear about your favourite book – books published in 2014 that you couldn't put down, or that left you thinking deeply.

The Sameer Rahim, critic for the Telegraph, chose
The Narrow Road to the Deep North by Richard Flanagan as his top book. I might have read this by now, if I hadn't ordered online, making the error of chosing right title, wrong author! I'm now in possession of some lovely haikiu, entitled The Narrow Road to the Deep North by a Japanese poet called Matsuo Basho Noboyuki Yuasa. (It's very good, by the way)
The Guardian,
http://www.theguardian.com/books/2014/dec/07/best-fiction-2014-flanagan-nicholls-waters-amis-mitchell-mcewan
thought this was a year for books that comfortably bridged the literary-commercial divide. Which is exactly where Sarah Waters's hugely enjoyable suffragette-eraThe Paying Guests (Virago £20) fits in alongside Kate Mosse's excellent page-turner The Taxidermist's Daughter (Orion £16.99). Both are tightly-woven psychological thrillers, with Mosse offering a characteristic hint of the gothic and Waters painting a jaw-droppingly detailed historical portrait of a doomed love affair.
At Best Books,
http://apps.npr.org/best-books-2014/ the 'staff pick' was Bone Clocks by David Mitchell.
Ari Shapiro, bought it in hardback. The novel, which blends realism and fantasy, traces the life of a woman who gets caught up in a war between two groups of ancient, near-immortals. I read it flying from D.C. to London, and it carried me much further than that — across centuries, continents and genres. I'm not enough of a Mitchell fan to attend his conferences or read critical essays about him; I am enough of a fan to read nearly everything he's written. And The Bone Clocks ranks among his best.
Having loved his other novels, this one is on my list for 2015.
On the Goodreads, the social site for book lovers, the overal fiction choice was Landline by Rainbow Rowell. It got over 46,000 votes from readers. In Thrillar of 2014, Stephen King returned with Mr Mercedes.
In the social network site for book lovers, Goodreads, Robert Galbraith (aka J K Rowling) was pipped to the thriller of the year post with the return of Stephen King. His new book, Mr Mercedes, got almost 41 and a half thousand votes from mystery and thriller readers. Yet again using a Midwestern city, he opened the story in the pre-dawn hours, where a line of the unemployed waiting at a job fair. A lone driver ploughs through the crowd killing the innocent.
Viv Grosop, writing for the New Republic,
http://www.newrepublic.com/article/120671/best-fiction-2014-ian-mcewan-lydia-davis-and-miriam-toews
chose All My Puny Sorrows by
Miriam Toews;
I found myself wondering, on nearly every page, how I could have remained ignorant of this brilliant writer for so many years. (Somewhere, my Canadian literary friends are shaking their heads in disdain.) I want to call her a Canadian Lorrie Moore, but the truth is that Toews is truly distinct, hilarious even when she's dealing with the most heartbreaking and bleak of subjects
—
as she is here: The plot of this novel circles around one woman's multiple attempts to kill herself, and her sister's internal debate as to whether she should help her. Maybe bleak plot summaries like this one are what inadvertently kept me away from Toews in the past
—
why would anyone want to read that depressing story? But trust me, you must.
In Flavour Wire, a very cool cultural magazine,
says he
's bored by the 2014 year-end lists in literature. "
There is a measure of comfort in books coverage that breaks faith with the lively, exploratory spirit of contemporary literature. And 2014 has been an exemplary year in this regard, especially for poetry and the novel."
He chose
10:04, by Ben Lerner as his pick of 2014, describing
10:04, a
s a clarion call for a new fiction built on the premise that real life is composed of fictions. "It shreds the notion, inherent to the postmodern novel, that the self must be lost in systems of entropy or disinformation."
Buzz Feed http://www.buzzfeed.com/isaacfitzgerald/books-we-loved-in-2014#.cayGx8m97 went for a book I've never heard of; LIndsay Hunter's
debut novel
Ugly Girls,
tells the heartbreaking story of an unraveling friendship between two young women, Baby Girl and Perry, as they careen through a world troubled by suburban poverty, alcoholic parents, and the attentions of a sinister internet stalker.
And my choice?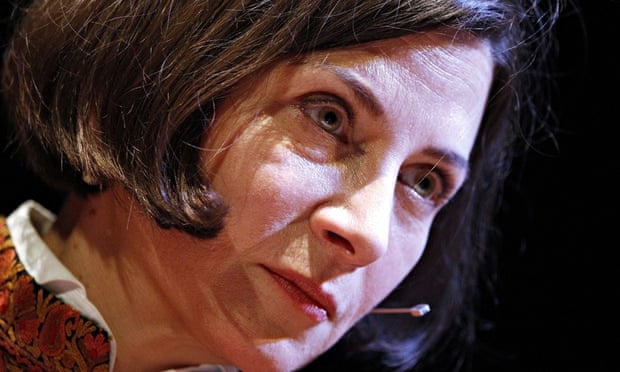 Donna Tartt reads from The Goldfinch at its launch in September 2013. Photograph: Bas Czerwinski/AFP/Getty
The Goldfinch, by Donna Tartt deserved every bit of praise. It's a long book, and when I reached pg 100 I can remember thinking, "thank heavens, I've still got 600 pages to enjoy..." it's that sort of read. Characters - so colourful and real and unforgettable Theme - clever and deep. Setting - contemporary and brilliantly coloured. And the plot has oozes of my favourite thing; causality. In other words all the twists at the end are deeply set into the beginning.
SIt's the sort of book you want to start again as soon as you've finished.
So now it's over to you. What was your utter favourite book of 2014? Let me know in the comment box - let's see what your choices are.
And a happy, peaceful and prosperous 2015 to all my readers and followers.
Georgie McCool knows her marriage is in trouble;it has been in trouble for a long time. She still loves her husband, Neal, and Neal still loves her, deeply — but that almost seems beside the point now.

Maybe that was always beside the point.